"We are fortunate to entrust our instruments to his care"
- Dr. Tracey Laird, Agnes Scott College Music Chair

"I highly recommend Haasenritter Piano Service"
- Geary Brogden, Minister of Music, Ramah Baptist Church

"My Baldwin piano sounds great, never sounded this good since the day I bought it."
- Karen Douglassville, GA.

"Sam Haasenritter is an attentive piano technician who always provides exemplary service"
- David D'Ambrosio, M.M. the Juilliard School, Director of Piano Studies, Agnes Scott College

"I was not prepared for just how great this marvelous instrument could sound until Sam"
- Arthur G. Schoeck

"I trust his opinion and his skill completely."
- Gina G. Manley

"Sam truly keeps my piano in top shape for practice and performance."
- Betty S. Smith, Professor Emerita of Music, University of West Georgia

"Needless to say, my expectations were great and Sam has not disappointed."
- Laurie S.

"Sam Haasenritter listens to my needs, and is so skilled that he can produce what I want everytime."
- Shirley Irek – 1st recipient of the Van Cliburn Scholarship to Julliard
Brief Bio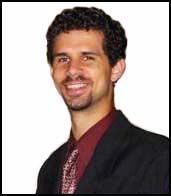 In 1996, Sam Haasenritter, RPT, began a two-year apprenticeship with a third generation piano shop and later supplemented it with academic studies in piano technology.  He graduated with highest honors in 1999. In 2000, Sam passed the Piano Technicians Guild's (PTG) demanding examinations to become a Registered Piano Technician (RPT). 
Over the next several years, he attended regional and national PTG conventions, completed two week-long training seminars (including one with Yamaha) and secured two phenomenal Steinway-trained mentors.  2005 was particularly noteworthy as Sam spent three intense weeks training in Vienna at the world-renowned Bösendorfer factory.  In order to remedy a significant blind spot in the pedagogy curriculum, he created the t³ Piano Institute in 2009.  Most recently, in the  spring of 2016, he became Georgia's first WNG Certified Installer of carbon fiber action parts.  
Currently, Sam provides Atlanta with quality piano service, satisfies the discriminating tastes of concert artists (which have included Elton John, Andreas Klein and George Winston) and educates the musical community about harnessing the full potential of both the piano and the pianist.